Among the many "neobanks", Revolut stands out as one of the most interesting, since it offers the possibility of having different cards without activation periods, without any kind of commission and at the real exchange rate. In fact, only transfers made during the holidays have a minimum commission of 1%. And it's really easy to get it on Apple Pay.
Currently the service offers two options: Have a Revolut card based on a Debit Mastercard or Visa card, or create virtual "disposable" NFC cards on which you place the desired amount of money and then throw it away. In this article we analyze how to carry these cards in your Apple Wallet to be able to pay with them anywhere.
What is revolution?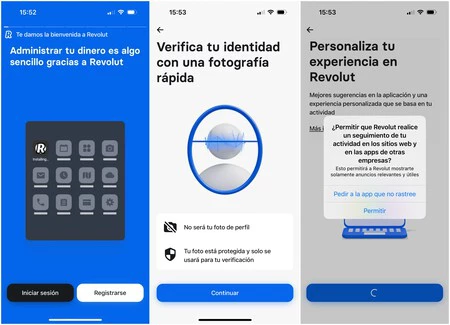 For those who don't know how to do it Fintech based in LithuaniaHere is a short summary. Revolut was founded in 2015 by Vlad Yatsenko and Nikolay Storonsky and started operating out of London. It currently has more than 18 million users, a staff of more than 2,000 employees, a presence in more than 35 countries and approximately 200 million transactions per month.
Once you have downloaded the application for iOS and created your personal account, the deposit can be made using a bank account, wire transfer or another card from your own credit institution. In any case, you can use this service to block and generate cards very easily. This is ideal for avoiding scams from online purchasesto have quick money anywhere in the world or to make international purchases without avoiding the additional commissions that some banks charge.
The minimum amount required for a transfer is 10 euros. The maximum is 500, although the consistent two-tier verification system allows you to make multiple daily entries. From Revolut Bank they make sure everyone has wire transfers a deposit protection fund of up to 100,000 euros. This means that all movements are protected up to this amount. In this service, you can do the same things you would do at a regular bank, such as:
However, Revolut's security enforces a PIN lock system can be synced with FaceID biometrics. As for physical money, you can withdraw up to 200 euros from any ATM without commission. In summary, it is a much more flexible and immediate service than a regular bank account. In fact, you can request a physical card – it takes about a week to get to your house – but that's not necessary as the virtual cards in the app work the same way and are used for everything.
Revolut also has a system of cash back for online purchases in stores such as Adidas, Ikea or FreeNow, the ability to purchase up to 25 different cryptocurrencies, a password-protected savings system, the function of commodity investments and the very useful option to generate financial reports to control your expenses.
How to add a Revolut card in Apple Pay
And the truth is that the card system is really easy to use. Any virtual cards you request can be added to Apple Wallet and then used like any other Apple Pay payment method.
To add one of the cards you have in Revolut, whether virtual or physical, to your Apple Pay, you just have to follow the steps below:
Enter your user account and go to the Maps section.
Create a disposable (single-use) virtual card, multi-purpose virtual card, or standard physical card that you would like to receive in the mail.
Once selected, tap on the 'Add to portfolio'.
Accept the user agreement by pressing 'OK'
After validation go to 'briefcase' to verify that the card was added successfully.
And done. Now you can select it as a predefined payment method. I typically use the disposable cards for online purchases and the multi-use virtual cards for subscriptions like Xbox Game Pass. So when someone gets the card details, they find themselves with a blocked system or directly with no credit to shop with.
Source : www.applesfera.com